The Zumedic medical team strives to offer quality and personalized medical care to skilled nursing, assisted living, and retirement centers in the Fort Myers and Naples area.  A command center functions as the center of all communications, enabling responsive and unique focus on coordinated care.  The center is staffed with a registered nurse, paramedic, and clinically trained personnel.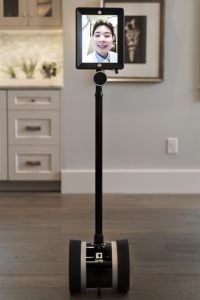 Our medical team is made up of several physicians, advanced nurse practitioners, and physician assistants.  We function as a team, and act upon a steady stream of data and other inputs to provide real-time and unparalled care.  We offer an over ninety percent surveyed satisfaction rate among our patients.  You will get a live person to answer your calls, and our coverage is around the clock, 24/7.  Our coordinated care results in patients being optimized in their medical stability so they can maximally achieve their therapeutic goals.  We also have a personalized medical service with physician and advanced practitioner making telehealth and in-person house-calls.
Zumedic On-Demand (Coming soon)
We also integrate technological advancements in medical care, implementing smartphone apps, telehealth, and robotics when applicable to further patient care.  We donate a portion of our profits to organizations such as Ronald McDonald House and Elevate Her to strengthen local community efforts.
Please contact us  at (239) 789-2300 and allow us to assess how we can further the care of your residents and patients.
The Zumedic Medical Team
Command Center & Support Staff
Fill in the Contact Form for more information
Zumedic, LLC
Command Center and Robotics Research Location
16010 Old 41 Road, Suite 102, Naples, FL 34110
(239) 789-2300